OMNI DRILL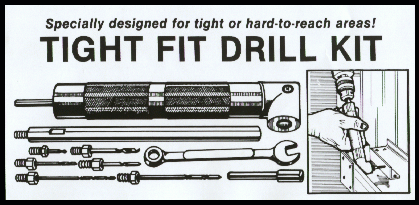 Omni all purpose tools for hard to reach places - works in only 2 inches (5cm) of space
Allows repairs to be made quickly without having to disassemble other components.
It works with other accessories such as Omni extensions, screwdriver bits, sanding tools, brushes, etc
Omni drills, "aircraft quality drills" , work equally well with metal or wood.
Perfect for home or work, on your car, truck, boat, for hobbies or wherever you feel squeezed.
Omni Drill Kits and accessories all available separately.
SEVERAL KITS TO CHOOSE FROM:
#100 - Basic
#101 - Handyman
#102 - Professional
#106 - Collet Style - Workshop -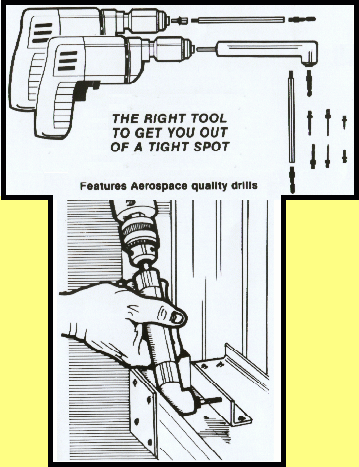 IMPORTED & DISTRIBUTED BY:

AERO ASSOCIATES

39 CRISP STREET COOMA

N.S.W 2630 AUSTRALIA

Ph: 02 6452 2000